Sondra Safer, C.P.A.
My firm offers a full range of accounting, tax, and small business consulting services at affordable fees. We're flexible. We're friendly. And perhaps most of all, we listen. Whether by phone or email...your questions are welcome anytime! Call us for a complimentary, no cost, no-obligation, initial consultation.

I formed my own accounting firm with a single goal in mind: to provide the highest level of personalized client service possible. Simply put, I care about each and every one of my clients. You will always be served by me, and will never have to worry about how many other accountants have access to your private financial affairs or whether a new staff accountant has the proper experience to give you the right advice.

My clients especially appreciate my years of experience working for the Internal Revenue Service.

Would you like one-on-one accounting, tax and financial advice from an experienced accountant that cares?

Welcome to my practice!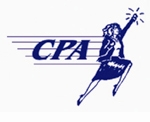 Member of AccountantsWorld and American Institute of CPAs
Former Revenue Agent with the IRS
Over 30 Years Experience